INDEXES that are available for search are Conveyances, Mortgages, Civil Suits, Criminal, Probate, Marriages, Bonds, Chattel Mortgages, Incorporations, Miscellaneous, Notarial Adoptions, Oaths and Partnerships. Images for Conveyance and Mortgage are viewable online. Go to our searchable database to setup an account to access records via eSearch or view fees for this service.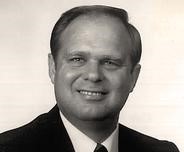 St Mary Parish Clerk of Court Cliff Dressel has been serving St. Mary Parish since 1984 along with Chief Deputy Clerk of Court Jane C. Pilant. I hope this website will provide information about the services that we offer.
Message Board
ATTENTION VALUED CUSTOMERS
As you may be aware, our software provider, underwent a cyber attack Christmas day.  We are very happy to report that none of our data was compromised. 
Our on-line site was down from December 25, 2022 through January 23, 2023. 
We are working with our software provider to determine the best way to give customers an extension of 30 days to on-line subscriptions.   
Customers who had an active subscription during the shut down period are asked to contact our office to receive this extension. 
Please email us at:  [email protected]  You will need to provide your username.  
Thank you for understanding.