INDEXES that are available for search are Conveyances, Mortgages, Civil Suits, Criminal, Probate, Marriages, Bonds, Chattel Mortgages, Incorporations, Miscellaneous, Notarial Adoptions, Oaths and Partnerships. Images for Conveyance and Mortgage are viewable online. Go to our searchable database to setup an account to access records via eSearch or view fees for this service.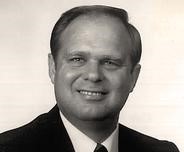 St Mary Parish Clerk of Court Cliff Dressel has been serving St. Mary Parish since 1984 along with Chief Deputy Clerk of Court Jane C. Pilant. I hope this website will provide information about the services that we offer.
Message Board
Sign Up for
eClerks Alert
FREE - Personalized monitoring for Land Records across Louisiana parishes.
BECOME A CERTIFIED ELECTION COMMISSIONER
If you are interested in becoming certified to work at the Voting Precincts in St. Mary Parish on Election Day, please contact our office by phone or e-mail.
St. Mary Parish Clerk of Court
(337)828-4100
Ext. 216 Della Derouen
Ext. 248 Jane Pilant
or